Vintage Hair Clips Available at the Holiday Market 2015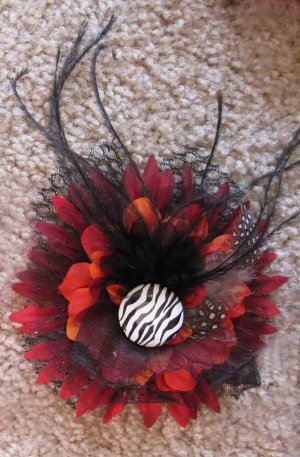 Coming soon! Before we know it, Christmas will be right around the corner and it will be time to purchase more handmade items at the Eugene Holiday Market by local designer, Sarina Dorie. Next year's inventory will include:
flower and feather hair fascinators
steampunk jewelry
shabby shiek shawls
bloomers
bustle skirts
For samples, see the gallery of hand-crafted fashion. Use the contact form for custom orders and designs.